SmokingGunII wrote:2nd internal explosion coincides with planted materials being placed in position.
I particularly like this 4x10 meter, 10 tons steel (
) wall panel (three square steel columns held together by three steel spandrels (belts))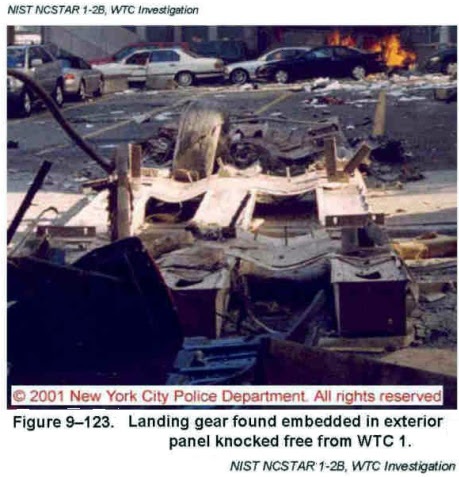 that apparently was knocked free (
) from 3 floors and, of course, adjacent wall panels at sides and above/below of the south wall of the north tower and then flew and landed on an empty parking lot (adjacent to St. Nicholas Church) ... with a landing gear tyre still attached.
I looks more like a 50 kg Hollywood stage property (of painted plywood) than a 10 ton piece of steel junk. I always wonder how NY City Police Dept moved it away and to where?