Graham Berkeley was the budding pornstar among the 9/11 vicsims. The gay heart-throb was aboard United flight 175 that Osama's evil hijackers slammed into the second tower.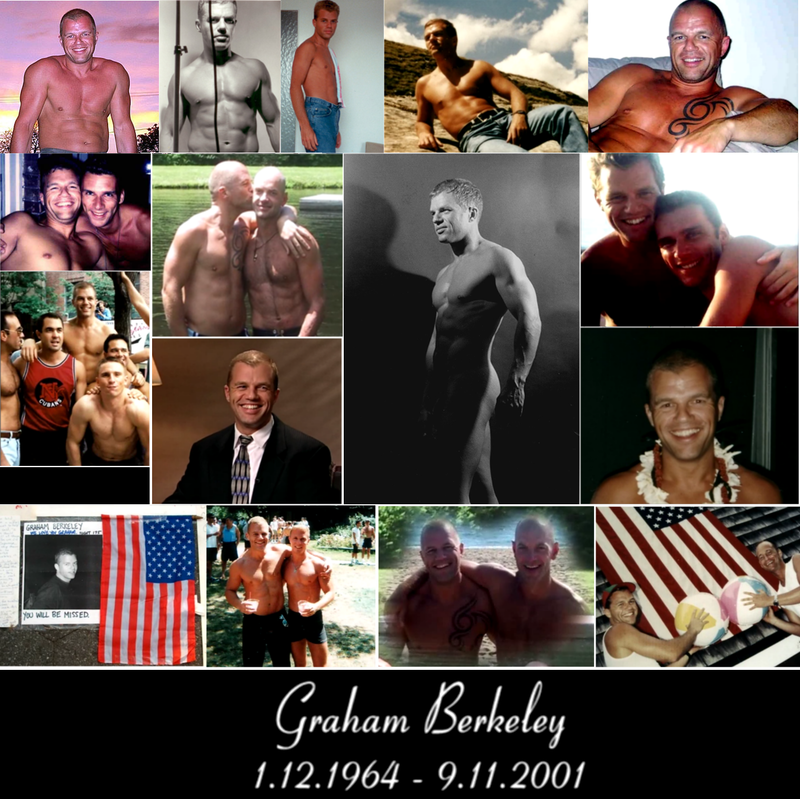 Full size: http://www4.picturepush.com/photo/a/828 ... ontage.png
Graham Berkeley, 37, director of e-business with computer firm Compuware, was on board the United Airlines plane which was hijacked and crashed into the second of the towers.

Mr Berkeley, who was single, had been living in Boston but was originally from Shrewsbury UK, birthplace of Charles Darwin.

Graham's parents, Charles and Pauline Berkeley, of Shrewsbury,

on hearing of their son's death told

Wales On Sunday

: "The sunshine has gone from our lives."

Graham had been trained as a violinist at the Royal College of Music in London after going to school in Shrewsbury, had worked for a year with the BBC Radio Orchestra, and then a German orchestra before becoming involved in the computing industry.

And yesterday the couple cried as they told how they had learned of his death in the city he loved.

"When he got into the plane that morning he was heading to Los Angeles to give a conference there, " said Mrs Berkeley, 64, a retired nursing auxiliary.

"He was on flight 175 that went into the second tower. I wish he had laid over that morning."

Yesterday his father Charles, 69, a retired power station supervisor, said: "He was always meticulous about his business." Mrs Berkeley, who is waiting for a double hip replacement, added: "He was a fantastic lad."
See: http://www.thefreelibrary.com/We%27ll+n ... a078526323
Remember those names.. Graham Berkeley, 37, the vicsim, and his parents,
Charles
and
Pauline Berleley
. That's
Charles
and
Pauline
Berkeley..