*
ATTABOY, MOHAMMED !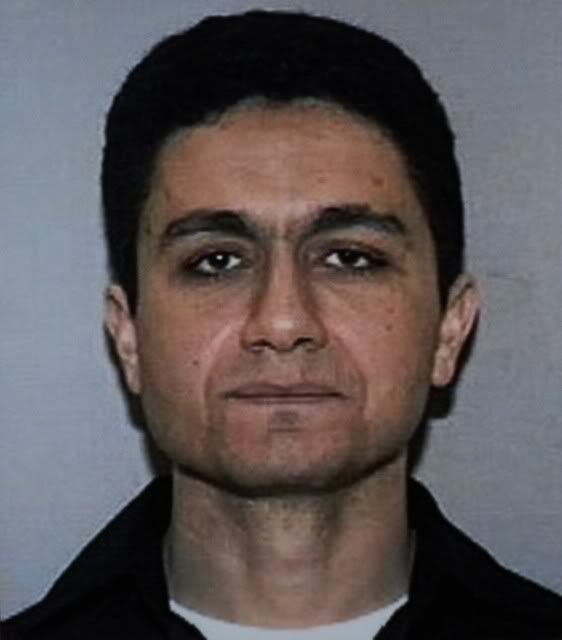 The other day, as I woke up in the morning, I wondered: "Mohammed Atta"? What sort of name is that? The first word that sprung to my mind was: "attaboy"! As in: "That's a good boy!". Well, this much I knew of this British / American expression. Here's a post to be found on the "ENGLISH LANGUAGE & USAGE" WEBSITE:
Here's another linguistic definition of "attaboy":
.
Ok, so we may say that "attaboy" goes hand in hand with
"praiseworthy"
behavior. Can we not? I think we can. Alright, so let's now check out the original meaning behind the name "Mohammed" (or Muhammad) :
http://www.behindthename.com/name/muhammad
Oh, how jolly funny - isn't it?
Ladies and gents, introducing to you - our very special Chief Hijacker:
"Mr Praiseworthy Praiseworthy" :
I don't know about you - but every now and then - I get this uncomfortable feeling that the 9/11 scriptwriters
were a twisted bunch of silly nerds borrowed from the producers of MEL BROOKS and the MONTY PYTHON lot.
But there's more.
http://www.ebay.ca/itm/WWII-British-ATA ... 1323025839
See, in World War II, the "attaboys" was the nickname given to the "Air Transport Auxiliaries" (ATA), a bunch of pilots whose flying missions were strictly limited to DELIVERING airplanes to the battlefields. The "attaboys", in fact, never engaged themselves did in any warfare, air battles or bombings. They just DELIVERED the planes... Get it?
ATA
: "The ATA trained its pilots only to ferry planes, rather than to perfection on every type. For example aerobatics and blind flying were not taught and pilots were explicitly forbidden from doing either, even if capable of doing so. The objective of the ATA was to deliver aircraft safely, and that meant taking
no unnecessary risks
."
http://en.wikipedia.org/wiki/Air_Transport_Auxiliary
CODE NAMES & RAF VOCABULARY :
http://www.associations.rafinfo.org.uk/code_names.htm
"

attaboy :

- member of the Air Transport Auxiliary (ATA) many of whom were Americans."
Attaboy, Mohammed! You delivered that "Flight 11" on 9/11 just nicely - without firing a single shot!
One can't say that the Nutwork doesn't have a (however perverse and warped) sense of humor - painful as it is to admit.