Equinox wrote: Watch @ 9.59 onwards… in the above video there is a dude in Montreal who really serves it up.

http://www.youtube.com/watch?v=IgfoM2ZnJ8s#t=9m55s
But is this besuited '
911 Troofer
' really there at that public meeting? Or is this just another video fake?
It is rare to be allowed to speak for so long and on such a controversial topic at a public meeting.
To my untrained eye, it looks like a spliced fake video.
Issues with this video:
Why is the footage recorded from a screen, a la NASA and its fake lunar images?
The zoom-in on the TV screen raises further suspicions.
It is all too convenient that the filmer was ready with his camera. Ready but not quite ready with his focus.
Hmm...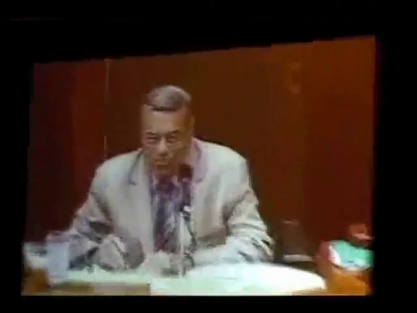 The zoom-in on the TV screen is used to stress that the video is a 'CAMRip'
The CAMRip sets the stage that this is footage being broadcast on live TV. A Big Lie. It was not broadcast live.
The CAMRip also provides an excuse for the poor video quality.
http://www.youtube.com/watch?v=IgfoM2ZnJ8s#t=9m58s
(9m58s)
As is often the case, there is a terrible wobble to the camerawork. Wobbles and jitters disguise a 'multitude of sins'.
The engineered wobble is a useful technique for deterring video analysis. Camera wobbles make temporal domain comparisons more difficult. Video fraud detection software that uses object segmentation through frame differencing is also foiled by 'optic flow'.
Also, why does the cameraman zoom in on 'the dude's head at 11m13s? We could already see 'the dude' quite clearly enough. Is there something in the wider picture that we were not meant to see, hence the crop?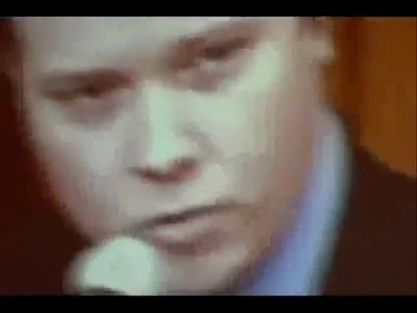 http://www.youtube.com/watch?v=IgfoM2ZnJ8s#t=11m13s
(11m13s)
The chair of the meeting - (what meeting was this?) - seems strangely unperturbed by the red-hot topic raised by 'the dude' - his insistence that 9/11 and 7/7 were staged terror events. The chairman didn't even bat an eyelid.
As such, it looks very much like a splice. In reality, "the dude" was never at the public meeting.
Issues with the audio:
A superfluous soundtrack of human noise is evident throughout the video. That soundtrack contains a heavy echo effect to suit a large hall venue. The soundtrack has been superimposed across the spliced video work.
The soundtrack creates a false audial continuity. It is used to artificially link the genuine recording of some meeting, and the fake footage of the "911 truther" supposedly addressing that meeting.
The superimposed sound track is also far too loud. Since 'the dude' supposedly speaks directly into a professional microphone, the background noise should not be there.
Another video fake, imvho,
Equinox
. This time, a fake purportedly from the 'good side', but serving to poison the well.