Jimmy Carter claims that he had radioactive piss for six months after a kindly old gentleman sent him up to Canada to dismantle the Chalk River reactor's core...
http://www.economist.com/blogs/banyan/2 ... r_clean-up
http://www.haaretz.com/news/features/th ... m-1.496587
http://www.theglobeandmail.com/news/pol ... cle614379/
It seems Jimmy was a young hot-shot lieutenant in the nuclear navy...
http://www.jimmycarterlibrary.gov/docum ... navy.phtml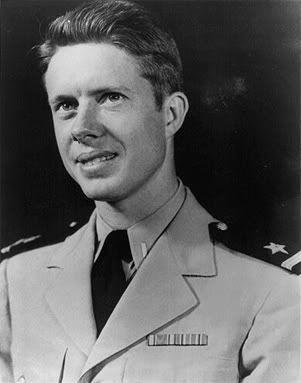 so why wouldn't Jimmy have a nuclear sub of his own?
http://en.wikipedia.org/wiki/USS_Jimmy_ ... 8SSN-23%29
and why wouldn't the kindly old gentleman have one as well?
http://www.navytimes.com/story/military ... /21508071/
It turns out that the Chalk River facility that Jimmy and his crew heroically saved is one of the 4 or 5 facilities world-wide that produce all of our medical radioisotopes. Not-so-curiously, sometimes some of these facilities will get shut down at the same time...
http://www.nature.com/polopoly_fs/1.143 ... 04202a.pdf
http://www.euronuclear.org/1-informatio ... crisis.htm
Remember the Calutron girls at Oak Ridge? That's where this medical isotope business got started...
https://www.y12.doe.gov/sites/default/f ... 5-0181.pdf