Alan Pownall
Mumford and Sons
Jay Jay Pistolet
Noah and the Whale
Adele
What's the story with these bands? Like the Beatles and the Rolling Stones in the 1960s, they suddenly appeared out of nowhere. I have the feeling this is a modern-day concerted effort to establish a 'happening music scene' in filthy London that can be sold to the world like the British Invasion, or Britpop in the 1990s. The question for me is, if this scene was engineered, then what were the influences/forces that made it a reality?
I have made some interesting findings. Let's start with Alan Pownall:
http://www.bbc.co.uk/music/artists/f962 ... 8b6527a1ab
Now, below, from The Sun: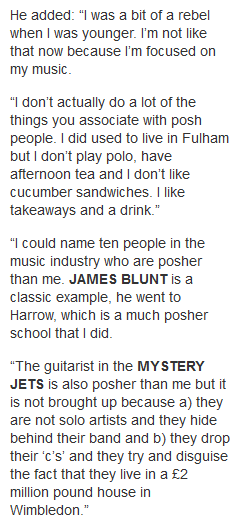 http://www.thesun.co.uk/sol/homepage/sh ... ssion.html
A barrister? Who could that be?!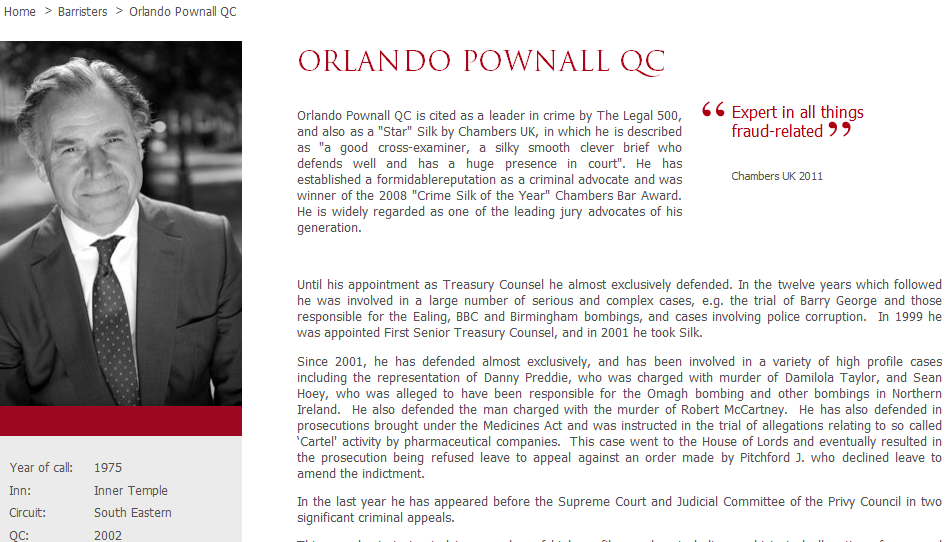 http://www.2harecourt.com/barristers/or ... ownall-qc/
Haha.
'Expert in all things fraud-related.'
Fantastic! That reminds me of Michael Mansfield QC's favourite moniker: 'Defending the Indefensible.'
So, we can see that Orlando Pownall has 'defended' the following SIM criminals:
Danny Preddie
Sean Hoey
Barry George
Ealing bombers
BBC bombers
Birmingham bombers
Man charged with the murder of Robert McCartney
George Oakes
How much does he earn for his work? According to 'industry' estimates from 2013, the daily rate for a higher-ranking QC can be between £1,300 and £2,000.
http://dmjrecruitment.wordpress.com/201 ... -too-much/
But estimates for total income are much higher:
'...Figures disclose how 21 Queen's Counsel earned more than £1m in legal aid payments during the past five years. One QC, Greg Berry, received nearly
£4m
during that period...'
http://www.belfasttelegraph.co.uk/news/ ... 56954.html