There're a few videos now swirling around YT concerning aircraft and the seemingly preposterous claimed fuel capacity figures.
Let's take a cursory look at the airbus A380 as an example
https://en.wikipedia.org/wiki/Airbus_A380
with tanks that are capable of holding a said 320,000 liters of fuel. Hmm, that's quite a bit isn't it? Yes, certainly when you consider that this image shows an underground storage tank, 20,000 liters short of those of the airbus..
http://spelproducts.co.uk/products/tank ... und-tanks/
Crikey...what a whopper! Ok, so where does the A380 carry this gigantic quantity of flammable liquid? Turns out that almost all of it is held within the wings (some 118 tons in each) and the remainder in the tail plane (a central tank is apparently absent).
Agreed, the wings are huge with an overall span of 80m but then I think that you will also agree that the volume cannot be taken up in its entirety with fuel because there is an enormous landing gear well, flaps, spoilers, engine support pylons, hydraulics and a multitude of structural beams and spars.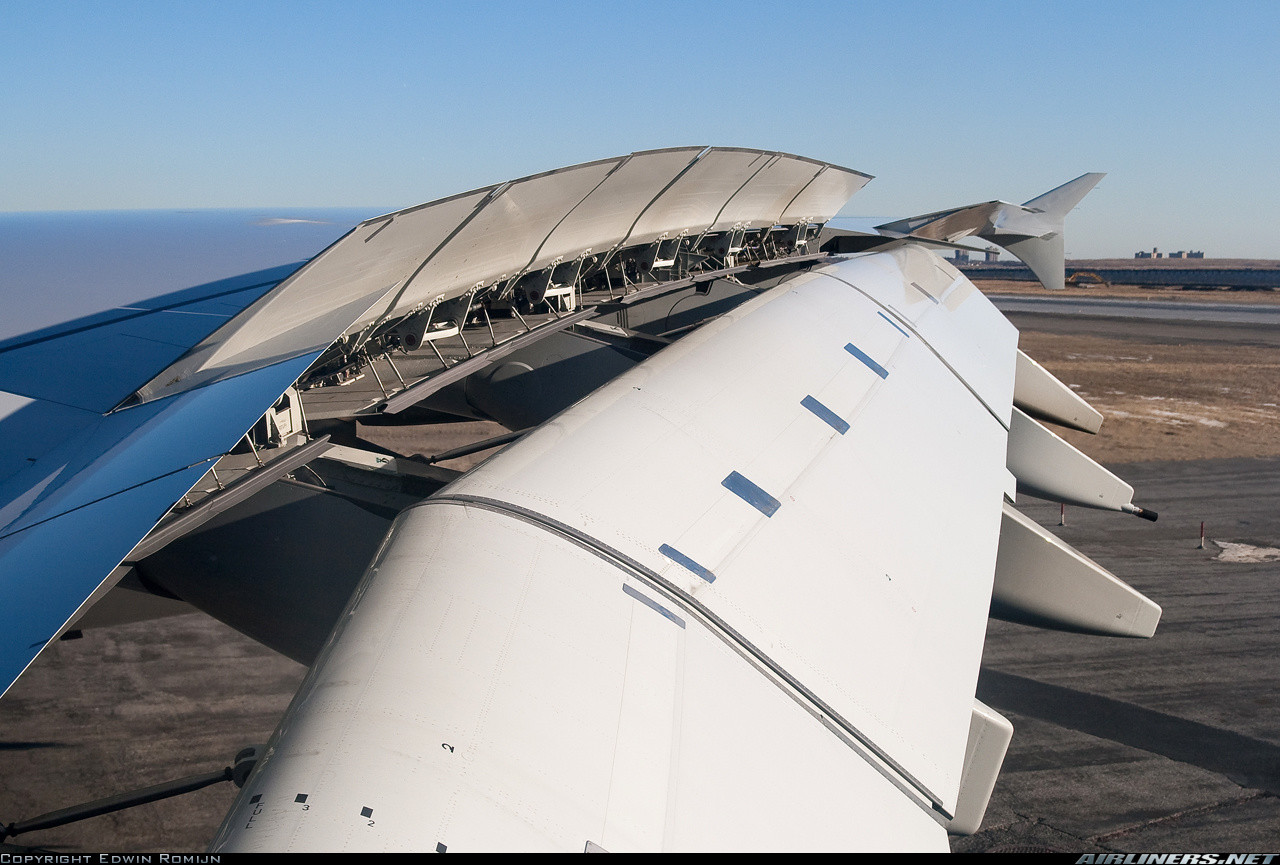 Volume aside, I find it difficult to make sense of the colossal weight essentially bolted to the side of an aluminium fuselage amplified by the tremendous leverage created by the length. 118 tons in fuel alone is the equivalent to just under 20 (on a single wing) of the largest specimens recorded of this magnificent beast..
https://en.wikipedia.org/wiki/African_elephant
There's no way, is there?
Observationally too, one might consider that the overall behaviour of these modern marvels of transport doesn't seem to stack up given the stories about fuel load. When we roar down the runway, liftoff and climb towards cruising altitude we know and expect the engines to sound stressed. Then, as soon as we approach our set altitude the plane levels and the engines simmer down to a soporific purr where audio levels, plane attitude and wing geometry will seemingly remain exactly the same until we begin to hone in on our destination and start the descent.
So ok. Were onboard our A380 laden with 320,000 liters of jet fuel and have just settled down with a nice G&T at 35,000 feet, leaving London Heathrow for Perth Australia. Do we notice anything different about the aircraft as we make our way over the English channel than when we are approaching the West coast of Oz? I'd suggest that no, we don't and even though 'I'm not a scientist' (or pilot) it's quite absurd to think that our mode of transport will soar through the air at the same speed, at the same angle of attack, at the same altitude with the same level of trim in laden form as unladen with the exact same level of 'oomph' from the engines (which I'd say is what we hear).
Well, this of course brings into question the entire logistics of fuel delivery and storage at airports. I've so far only skimmed this subject but the quantities involved would seem to be pretty implausible. Just ten long haul A380 departures would require this...
(Olympic swimming pool 50 x 25 x 2.5m deep = 3125 cubic meters = 3,125,000 liters / 320,000 = 9.76).
I don't really want to elaborate much further at the moment because of course others are theorizing that gas turbine engines work on a completely different principal than we're told and consume no liquid fuel at all (all seem to be flat Earth types but nonetheless I'll leave a couple of links, should you be interested).
I personally don't think that this is the case at the moment and am erring on the side of far greater fuel efficiency than is publicized simply to justify the cost of flying to you and I. Also, specified wing volumes, detailed dimensions or indeed photographs of actual fuel tanks seem to be conspicuously absent to make a clear cut case in our favour.
Sorry chaps, not much time at the mo' so I'll leave it at that and look forward to your thoughts.
Here's a couple of vids...
https://www.youtube.com/watch?v=R4KhvDzSfMQ
https://www.youtube.com/watch?v=t1OlYtIBpJ0