simonshack wrote:

Equinox wrote:
Simon,
I have done a bit of archiving, And now I FINALLY have decent computer I want to see over the next 2 months about completing it….

Equinox - just to say your help is much appreciated. Thanks, mate!
Right back at you mate, thank -you( and everyone else here) for providing the the world with real 9/11 proof that we can actually work with.
THERE IS ONLY 1 that I want to get to find asap, I just really think it is really an important find that needs to be archived straight away...
There are a few different clips (CBS etc..) on 9/11 taken from this area supposed to be West st.
1 is from "the falling man" shot. I found that easy enough.
The CNN shot supposed to be before building 7 collapsed(west st ) Do you know roughly where it is located Simon??
I have been scanning the CNN archives for it roughly and about to go through all from 9/11- 13/11
footage. But one fact I notice on it, is the fact it has a grey CNN logo.
It appears that all of CNN TV archive footage (all though I may be wrong as have not looked through EVERYTHING as of yet) shows the red CNN logo.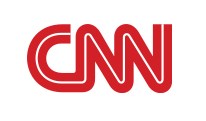 Hope you can help, with this one as I really feel like it is a HUGE find