OK, here are my arguments:
1) that door doesn't seem to have been open during the assault, and according to the official story most of the shooting happened from the other side. What would be the reason to simulate bullet holes on the untouched side, and under the door?
3D reconstruction from http://www.rainews.it/dl/rainews/media/ ... 876b4.html
2) for decades, the only pins available in stationery shops in Italy have been these:
they're not very strong or practical and it's fairly easy to make a lot of holes in a picture especially if you try to make it hold up on a hard surface. If the surface was too hard, the little pins would break, ripping the paper in the process. Sometimes only one of the pins would break and your photo would hold up only by two or one pin.
3) I actually found a higher-res version of the same wikimedia pic posted by Simon: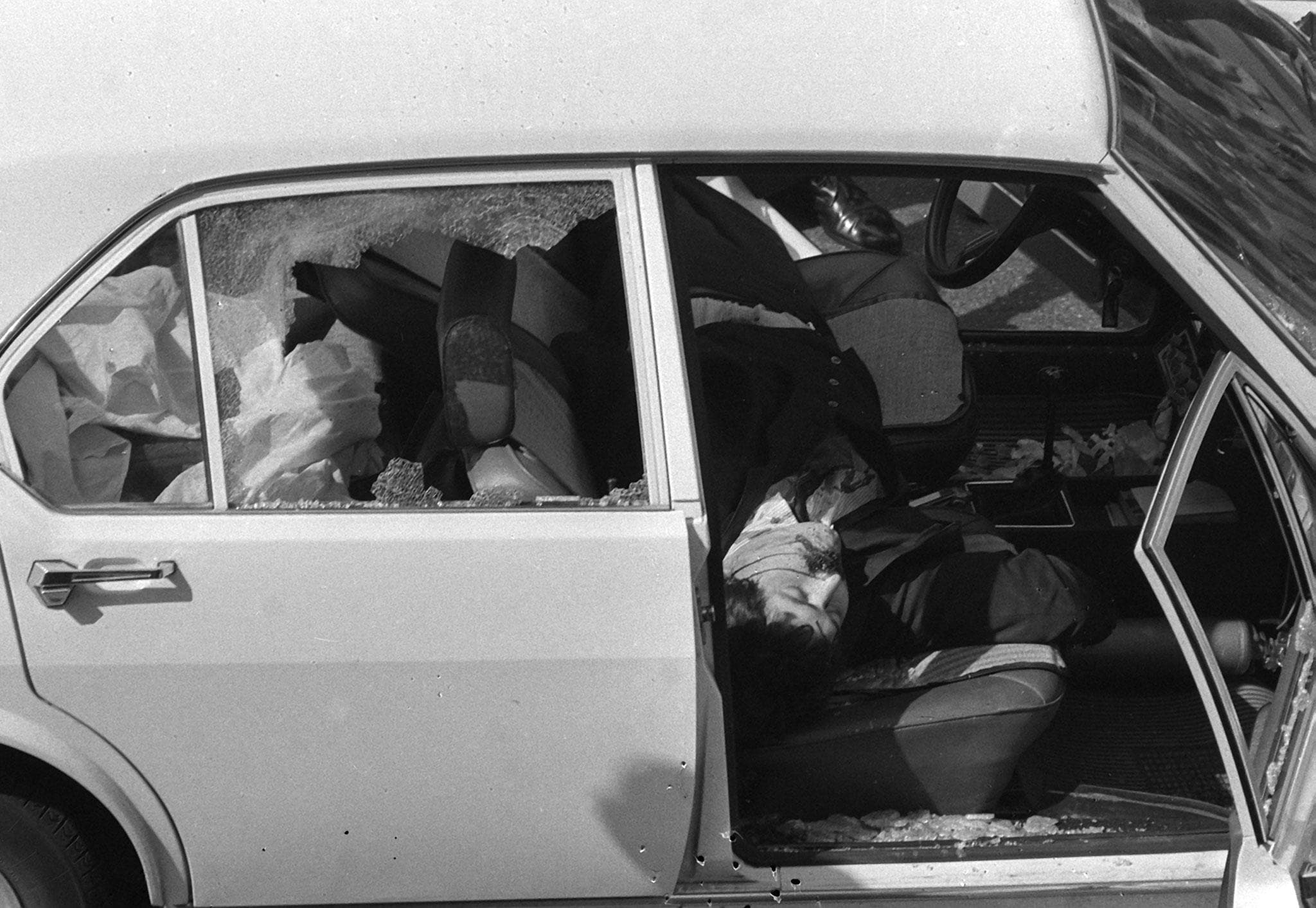 from
http://www.rainews.it/dl/rainews/media/ ... tml#foto-1
you can compare the holes with the bullet holes seen on the other side of the car, in the pic posted above in this post.
I stand by my point that these holes are physical holes in the paper of the photo, whatever might be the reason why they are there (maybe this picture was up on the wall with others, below or next to it, and the multiple sets of three holes stand for different pins hammered next to each other, to hold the different pictures.)
Besides, it seems to me that this hole in particular is "floating" in mid-air...
4) why we don't see holes in the upper part? No idea. Maybe the shot was fairly taller and the upper part has been cut in the digital copy; maybe the upper part was held at the corners, also cut from the digital copy.
5) as to the "patch" you are talking about, brian, I'm not really sure what you are referring to. Keep in mind that the two pictures posted by Simon are two different shots (as it is visible from the poilceman boot in the back), so what we see on the door is probably nothing but the shadow of someone standing next to the photographer.