That infamous Thomas Nilsson's photo below: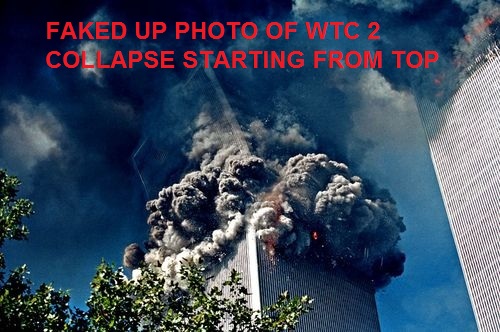 is a fake is easy to see as there are no buildings left/right of WTC2 ... i.e. Thomas forgot to copy/paste something there. Thomas only managed to paste some tree leaves at the bottom. Pathetic!
Evidently, the centre - WTC2 top tilting ~20° with smoke pouring out below is 100% CGI! I have asked Thomas where he got the CGI from! No answer ... of course.