Madness in the fast lane
A strange and wondrous tale which first appeared on BBC news in 2008. 2 super strength women (Swedish twins
Ursula
and
Sabina
)run onto a motorway and get hit multiple times by
vehicles
(one vehicle is an articulated truck), but bounce back and keep on going like female terminators.
This tale went viral on the net (10million plus views) and then a BBC program of the events was broadcast - Madness in the fast lane.
The wicked :
http://en.wikipedia.org/wiki/Ursula_and_Sabina_Eriksson
full link: http://www.youtube.com/watch?v=ggWOkor8t8s
I encountered this when it came out and thought it interesting and strange.
Viewers of this tale were lead to ask the following question: Are these women MKULtra brain washers whose minds have been taken over to an extent that they can feel no pain and are maybe invincible?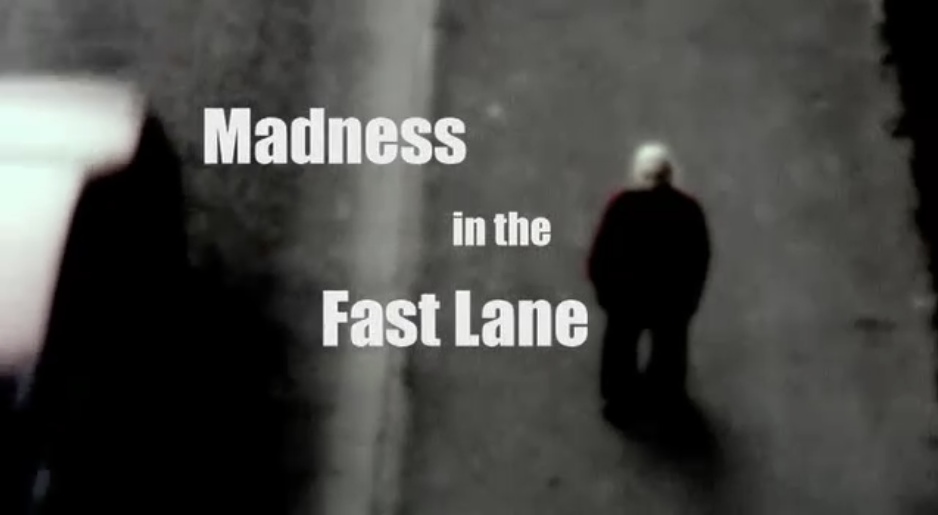 The chances of the BBC ever broadcasting anything misleading or of a propagandizing nature are so very very small, that it would needs be to crank up an atomic NASA microscope to ever view such chances - but sure lets have a little look at this tale of super women, because it does sound to these finely tuned Irish ears (be the hokey be the pokey) to be a bit nearer the pure bullshit end of the spectrum of things believable than your average tale of madness on a motorway.
Opening shots: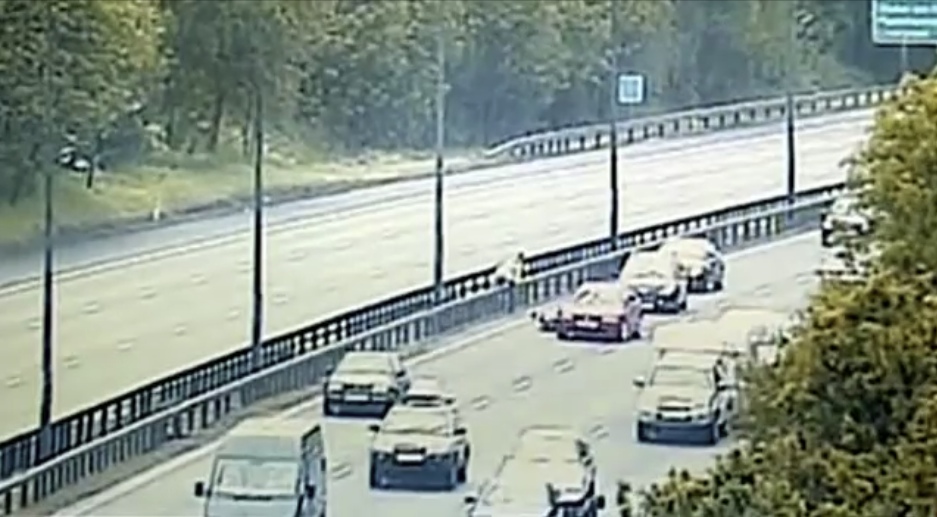 Women running willy nilly into oncoming traffic. CCTV footage. No cars at all on left lane. CCTV camera placed oddly on a corner with limited view of the road.
Women get hit by some cars.
Magically there is a
film crew traveling with some cops
who just happen to be in the car called to the incident. Here they arrive. No cars are in front of them. Thankfully. Women who have been hit by some cars have made it to the far side of the carraigeway and are standing around but are
jumpy.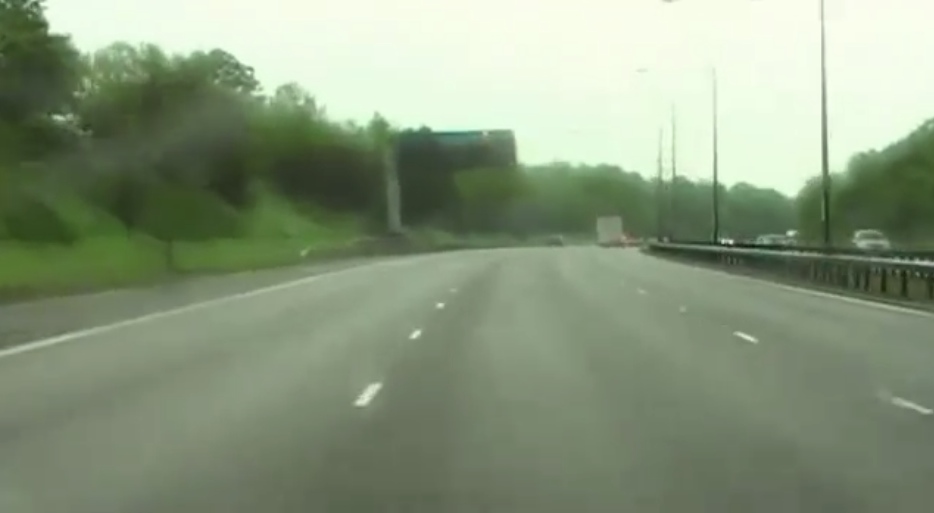 First Sister 1 - Ursula - decides to again run into the traffic. Again, magically,
the cameraman is in exactly the correct position to capture
Ursula (in green ) been run over by a truck, but thank god, most of her actual running over by the wheel is blocked by a yellow jacket. Thank you Lord this would be too much to bear.(c.f. fabulously lucky cameramen - The Naudet bros..maybe it was them behind the camera?)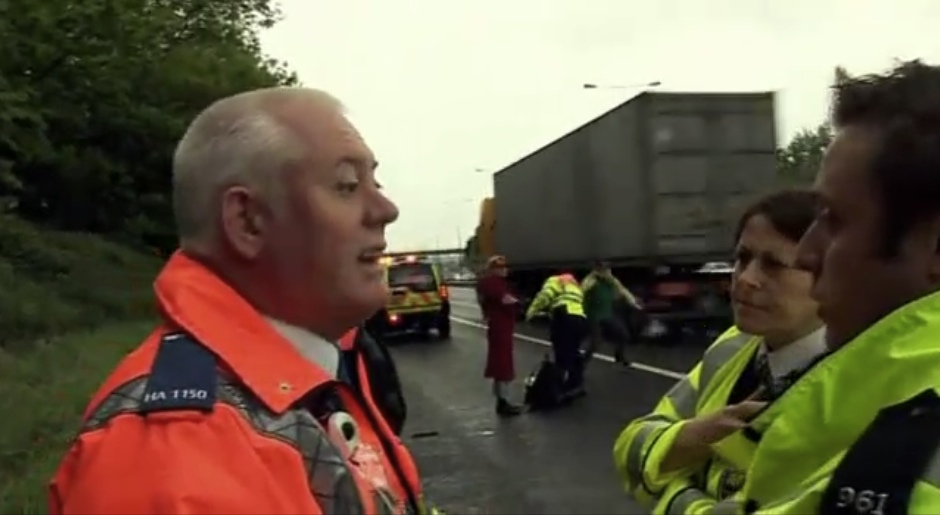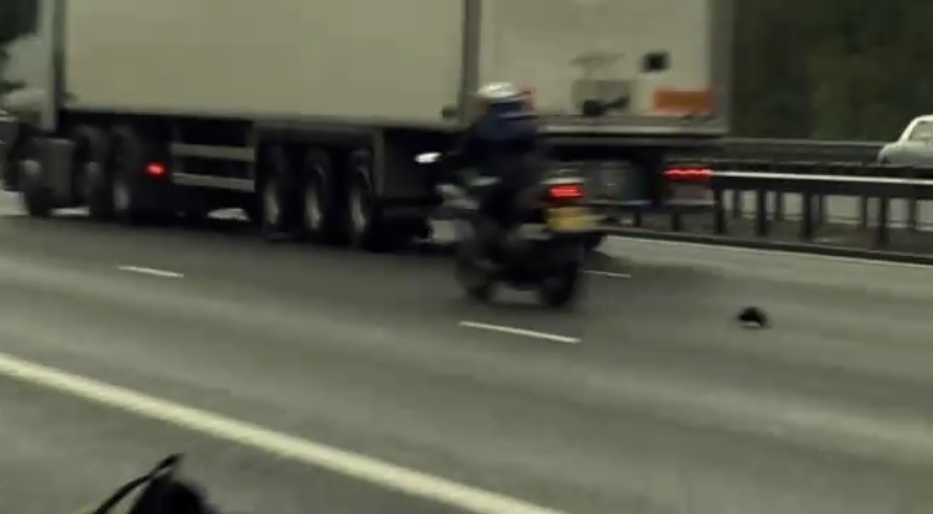 Later we see Ursula on the ground. Despite being run over by the truck there is no blood from her compound fracture in her leg and she starts having a go at the poor police officers. Bad MKUlra woman.
The truck has held onto part of her shoe..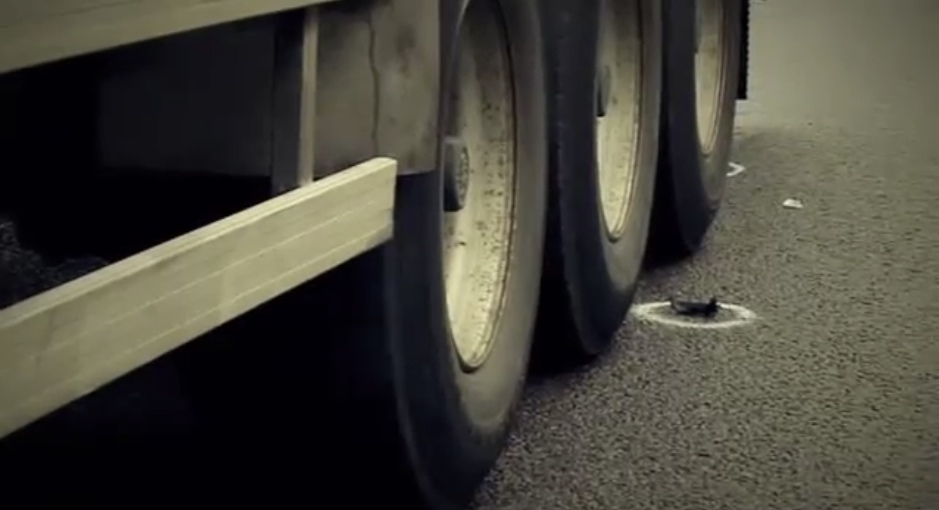 Next it's the turn of the bell of the ball twin Sabina to run into the traffic. There is no end to the
Madness
.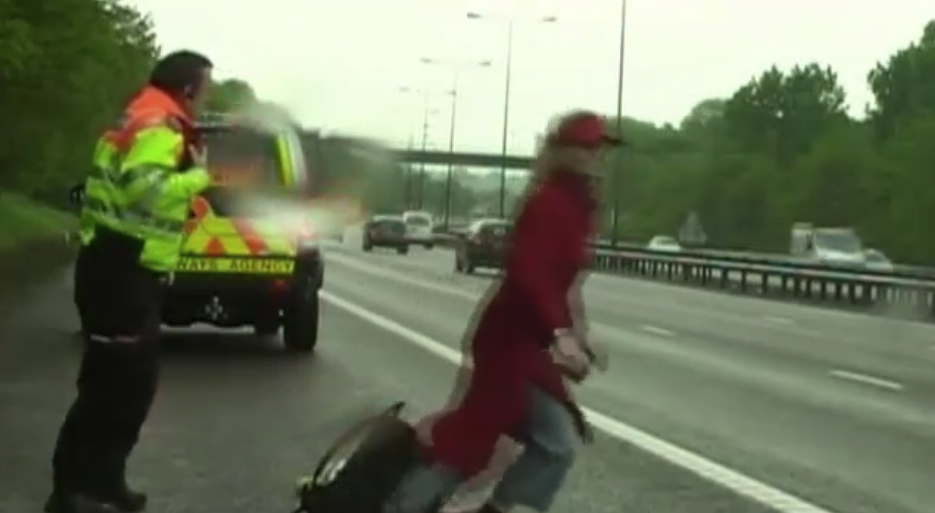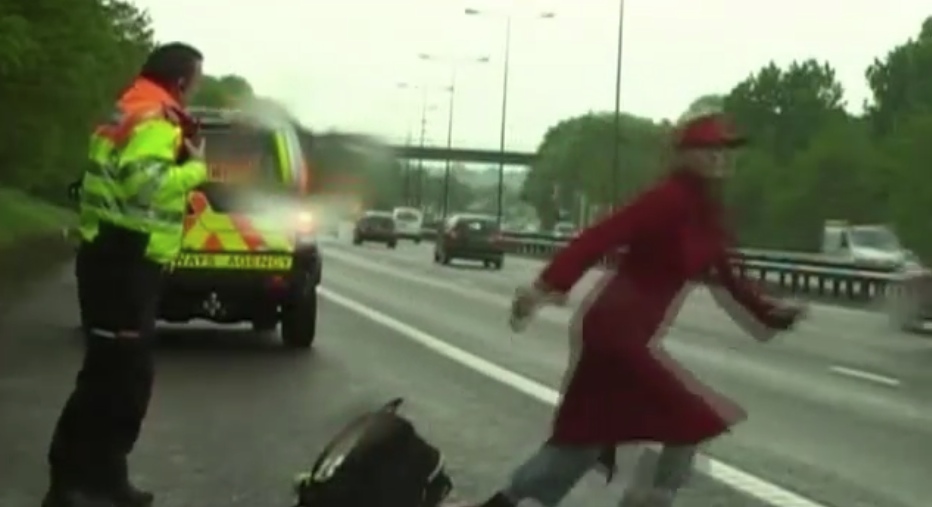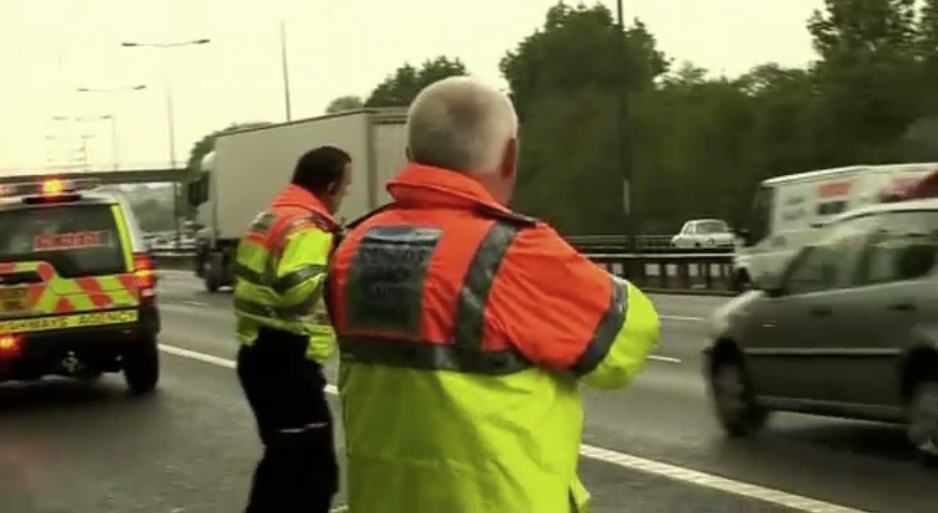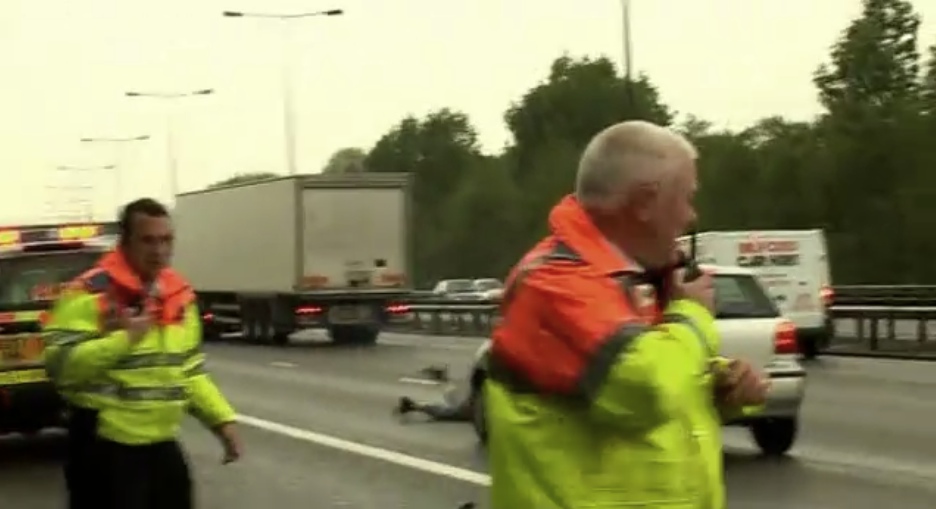 Her Mad woman cap says it all..'(You?) like to Believe'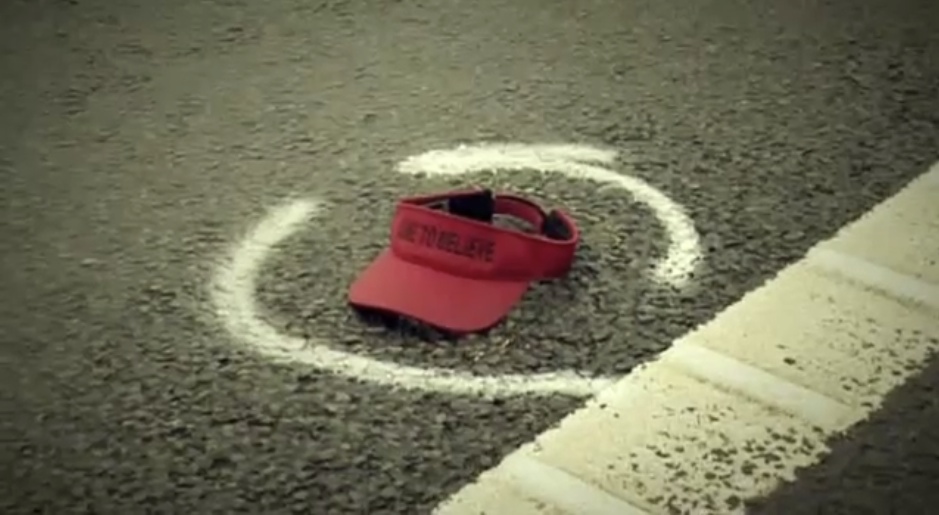 Sabina is having none of being a mortal human being and decides after getting knocked down and denting the car to get up and run and kick the shit out of all the police and run again into the traffic. Bad MKUltra girl...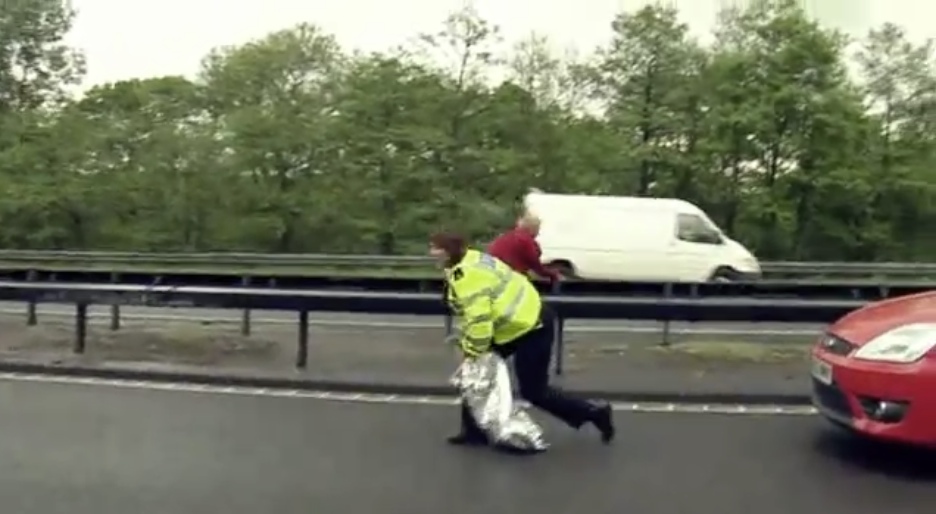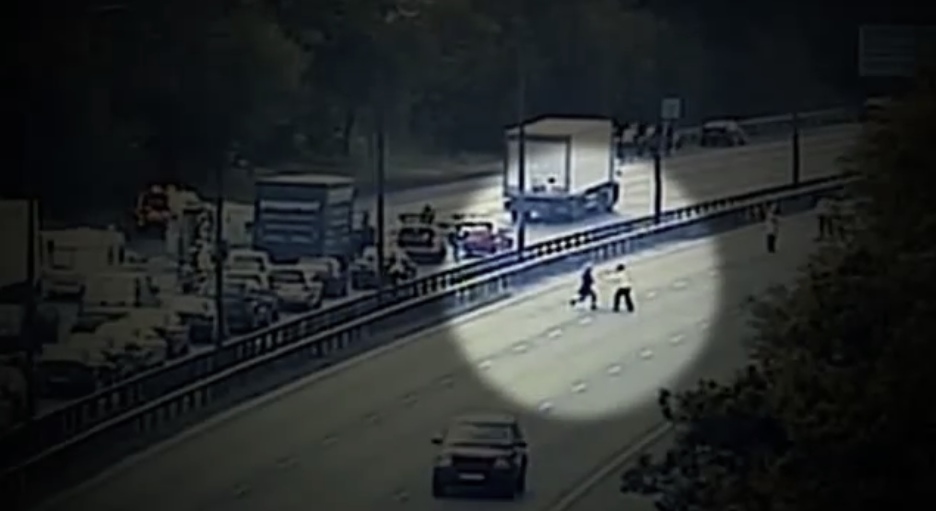 Sabina is super strong etc.. yadda yadda, is arrested and magically released and then knifes some bloke and escapes again and hits herself with a hammer while running down the road .....blah blah...I cant go on anymore....( p.s check the reg on the police car below...mmmmmm a big fat marker was used...)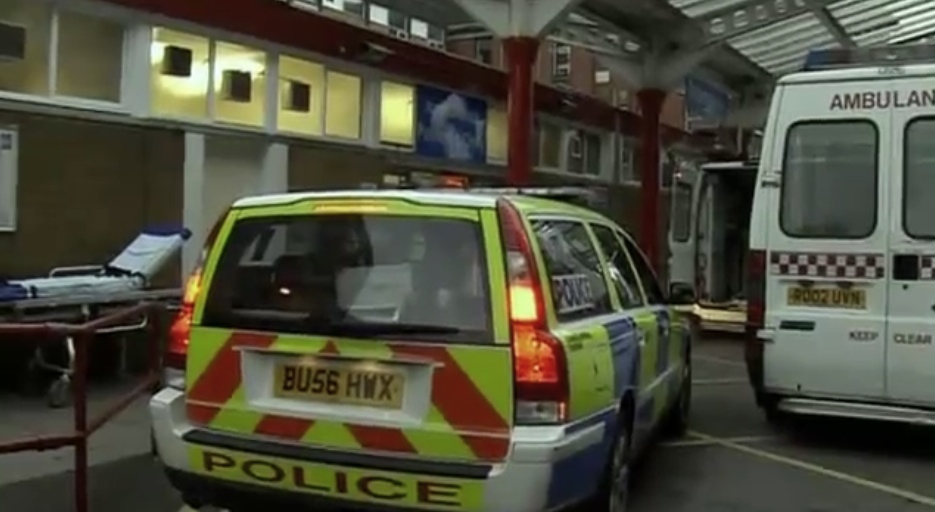 Twins who break the hitherto fore inviolable laws of physics? sound familiar? WTC? the aircraft which 'hit' them?
M
adness
I
n the
F
(ive)
ast lane