Since some real rubble actually must have been there after the towers were taken down, I don't know if we can yet say for sure that all the WTC rubble imagery is faked (although, now that I think about it, it would probably be needed to make the rubble consistent with the implosion pictures, where parts of steel are shown to be left standing, and all the rest pulverized etc)
Anyway sometimes the imagery of the rubble certainly looks weird and most times, where we have the "heroes" in pose, completely staged or photoshopped.
This one below comes from the FEMA photos in the "Kurt Sonnenfeld" zip file, and I think it represent the same scenery discussed above --from the side.
Could the black building part on the right be A1? It certainly isn't A2 (supposedly out of the picture to the right), but like reel.deel says I'm not sure that in those shots A1 is supposed to be A2.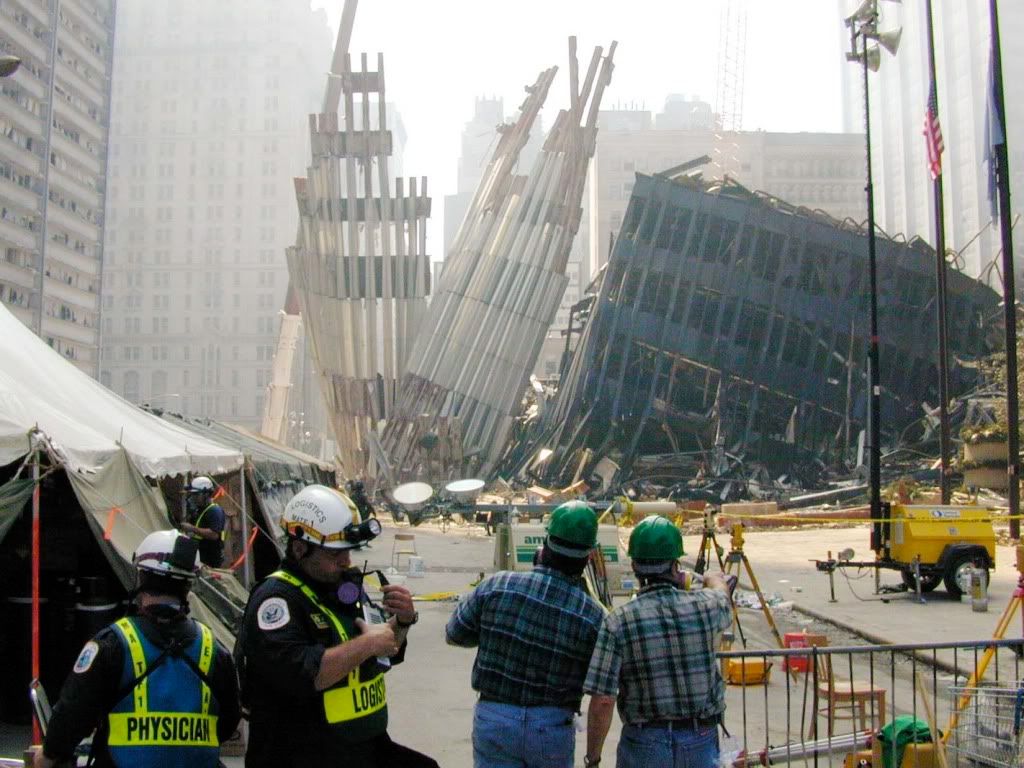 Is this the same thing from yet another side? (talking about staged/photoshopped pictures) (also from the Sonnenfeld zip file):