We often discuss if it was possible to snap pictures on the Moon with the old technologies and films of the 60s, so I was wondering how they could take pictures of Mars with the Viking Landers in 1976.
I simply went on Nasa web site here:
http://nssdc.gsfc.nasa.gov/photo_gallery/photogallery-mars.html
and selected "Viking 2 panorama of the Martian surface."
This is the original picture from Nasa site: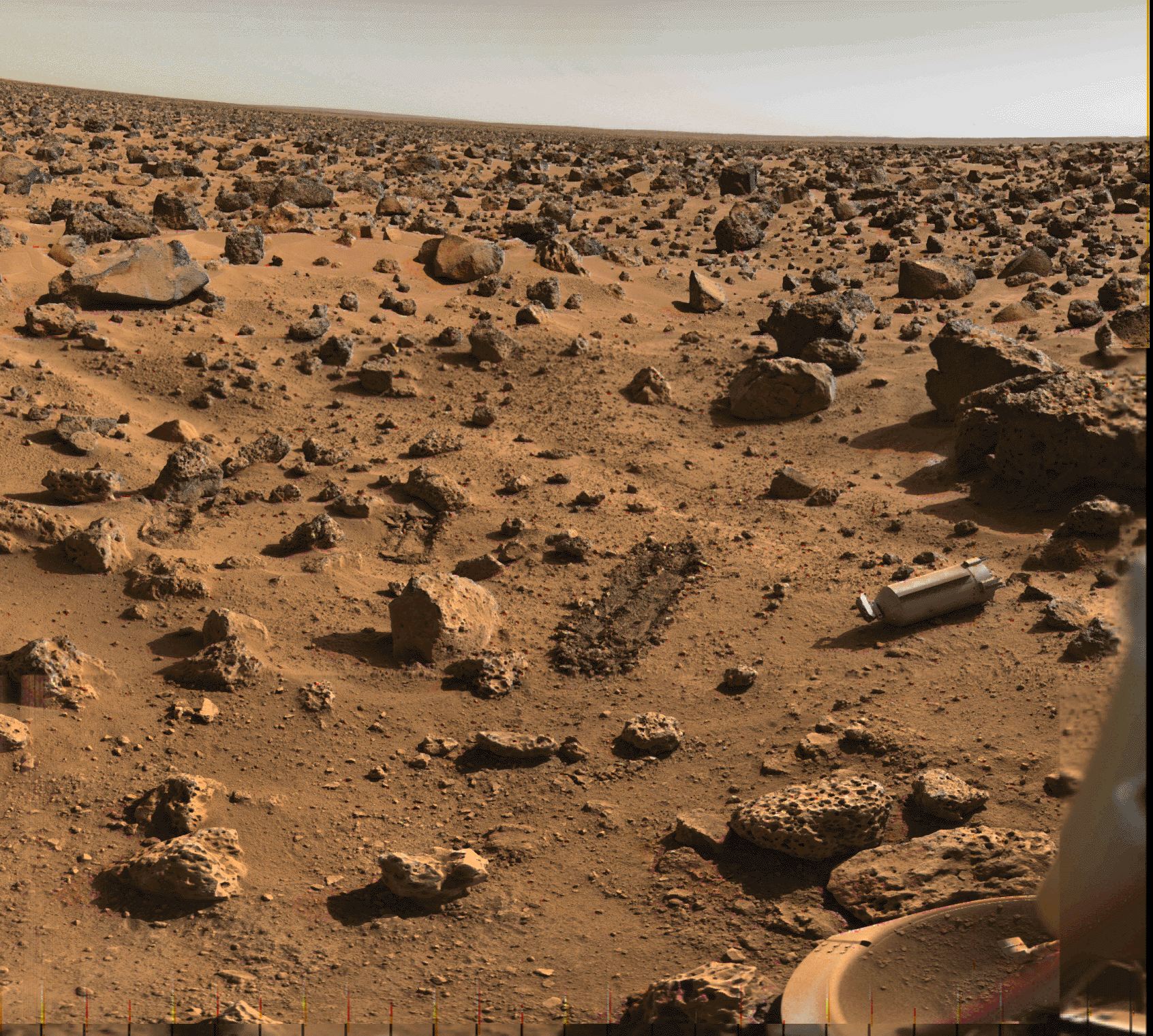 source: http://nssdc.gsfc.nasa.gov/image/planet ... der2-2.jpg
and after a few seconds I could see the (un)usual shadows:
Do you finally think there's any original picture from the space before the digital era?
Anyone found other anomalies like this one?
I@N