I thought I might start a thread encompassing the general miscellaneous silliness and baloney that NASA spews on an almost daily basis. Things that might not warrant an entire thread but are worthy of note and at least good for a chuckle.
I'll start with something I found today that made me laugh ...
While perusing some recently posted photos from the
NASA Cassini Mission
I came upon this photo ...
... which was posted
here
as the 14th photo of the series with the caption:
Saturn and Three Moons

- Credit: NASA/JP - Saturn and three moons, Tethys, Dione and Rhea,

seen by a Voyager spacecraft on August 4, 1982, from a distance of 13 million miles

.
So, per NASA, this is a photo taken by a
Voyager spacecraft
in 1982 from a distance of 13 million miles. Wow! That's some impressive lensmanship! And, done with 1977 technology too! The same year that the Apple II computer was introduced ...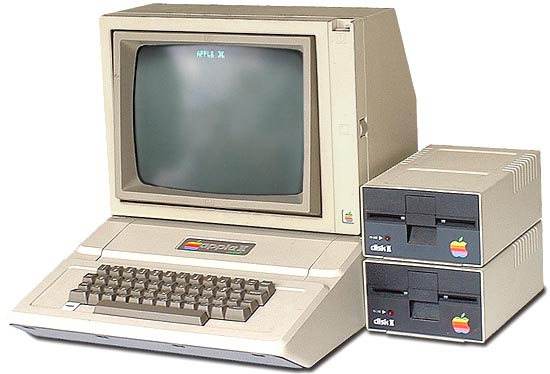 And, the 1977 Firebird muscle car ...
And, Rod Stewart had the #1 hit song:
... I'm impressed!
The Voyager spacecraft were launched in 1977 and are still out there at the edge of our solar system, says NASA, so this 13-million mile photo was taken with 1970s era technology and then beamed back to Earth via NASA's incredible radio communications system over a distance of millions of miles. And, of course, no stars are visible even though the faintly illuminated specks of Saturn's moons from 13 million miles away are quite visible in the photo.
I'm not sure why this photo was included in an article about the Cassini Mission since it is part of the much earlier Voyager
hoax
mission ... but there you go.
But, there is something strange here. If I load the above image into my old Photoshop 7 and merely bring up the levels (make it uniformly brighter) so we can peer into the darkness of space, I get this:
My, my! What are those odd rectangles doing in space? I guess Saturn must have been passing through one of those weird dimensional time warp thingies that the Star Ship Enterprise was always running into! And, kinda funny how Saturn's moons are all in a separate rectangle of their own too, huh?
You don't think the image was, you know, manipulated or anything, do you?
Well, I guess the universe works in strange ways ...