This just doesn't look real at all, to me. Printed in UK press over the weekend, or I would have been unaware.
Where to begin:
> 2-D cutout 'people' at the front
> Perspective issues (inconsistent/multiple vanishing-points), also general scale problems
> Lack of faces peering out, further back
> Lack of variation in angles of placards relative to the viewing point
> Parallel/propitious 'A' tilt (look to the right of the validatory/obligatory 'camera in the shot')
> Red colour concordance (but this may be a processing artifact), the Red Flags acting as a meandering gaze-guide.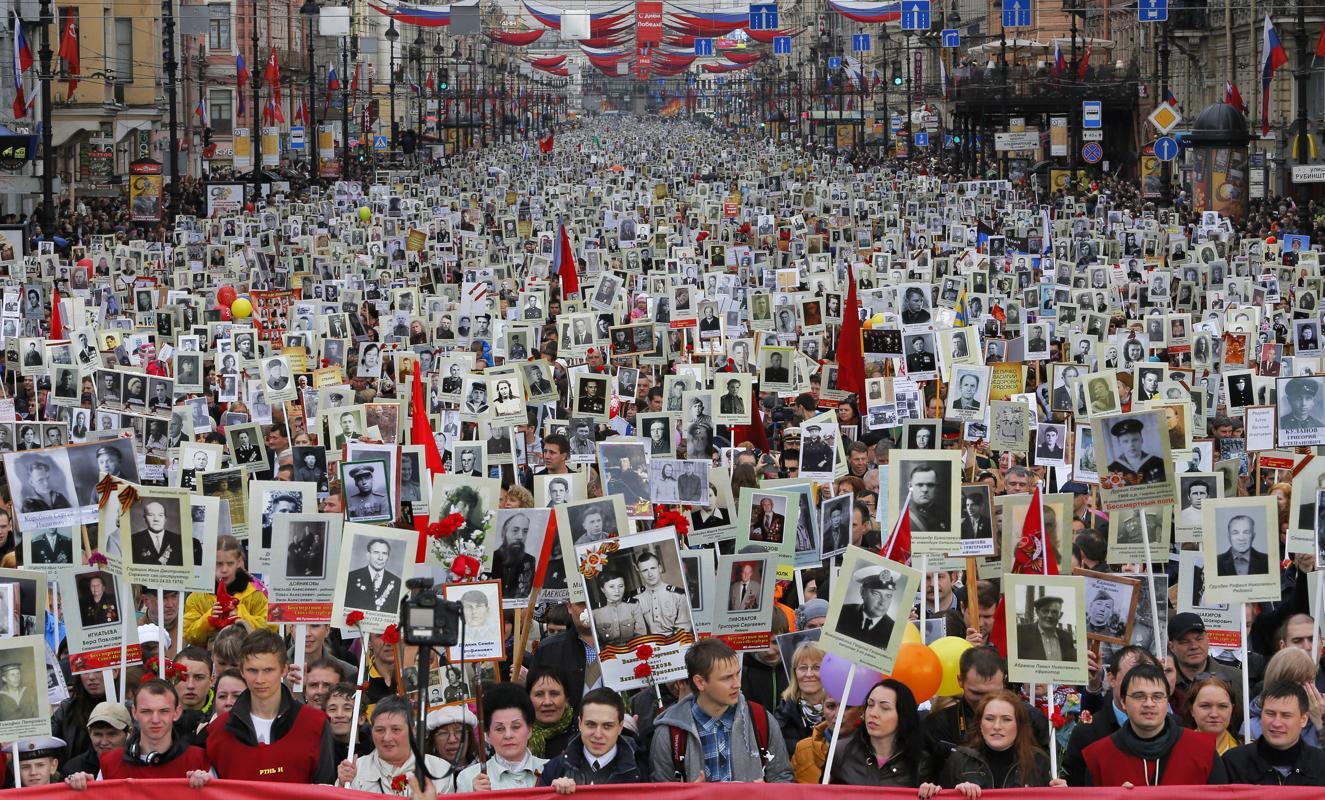 Local residents carry portraits of their ancestors, participants in World War Two as they celebrate Victory Day in St.Petersburg, Russia, Friday, May 9, 2014. About 30,000 people walked in central streets in a march named 'Immortal regiment' while carrying portraits their relatives who fought in World War Two. Victory Day, marking the defeat of Nazi Germany, is Russia's most important secular holiday , celebrated on May 9. DMITRY LOVETSKY — AP Photo
http://www.thenewstribune.com/2014/05/09/3187620/ap-photos-victory-day-from-red.html?sp=/99/296/358/
ELA is inconclusive, as is often the case
http://fotoforensics.com/analysis.php?id=cba047f49e82341862c41a8849adc1c2a43d7671.194892&show=ela
A similar, but not-so-odd picture can be found on the RT Facebook pages:
Opinions?