*
GARY HERSHORN
-

2011 Cluesforum phonytographer of the Year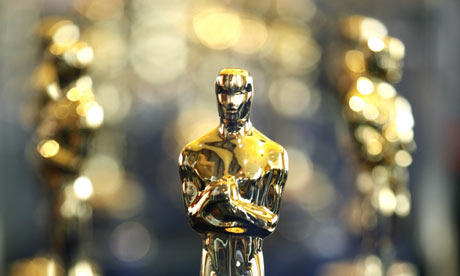 *************************************************************************************(photo by Gary Hershorn - REUTERS)
Ladies and gentlemen,

I have nominated Gary Hershorn to be the 2011 recipient of the prestigious

"CLUESFORUM Phonytographer Of The Year"

award. His contribution to the art of fake/doctored/bogus propaganda imagery has been outstanding and relentless.

Unfortunately, the Cluesforum administrators haven't yet been able to reach Mr. Hershorn for comments - but as we are able to do so, we will arrange to deliver his award in the occasion of our first visit to the new "9/11 National Memorial and Museum" at Ground Zero where we will hand him over the coveted Cluesforum prize, a "Kodak FUNSAVER" $4,99 disposable camera - with a capacity of as many as
27 REAL photographs!
Here is a gallery of the remarkable and tireless work of REUTERS photographer (and photo editor) Gary Hershorn :
THE LAST SPACE SHUTTLE LAUNCH IN HISTORY (STS135)
Hershorn's REUTERS blog - a well-worth read:
http://blogs.reuters.com/photo/2011/07/ ... year-wait/
(Gary Hershorn at the launch pad - REUTERS photo files)
(photo by Gary Hershorn - REUTERS)
(photo by Gary Hershorn - REUTERS)
9/11 FAMILIES MEMORIAL REUNION AT GROUND ZERO
(photo by Gary Hershorn - REUTERS)
MIRACLE ON THE HUDSON - CAPTAIN SULLENBERGER'S LEGENDARY FLIGHT 1549
(photo by Gary Hershorn - REUTERS)
http://www.time.com/time/nation/article ... 95,00.html
WIKILEAKS AND LATINAMERICA
(photo by Gary Hershorn - REUTERS)
http://en.rian.ru/international_affairs ... 55588.html
THE BOSTON 4TH OF JULY CELEBRATIONS
(photo by Gary Hershorn - REUTERS)
http://totallycoolpix.com/2011/07/indep ... -day-2011/
"Boston gets a nonreality show"
http://articles.boston.com/2011-07-08/a ... et-footage

In the course of his long and eclectic career, Mr. Gary Hershorn has also displayed laudable bursts of courage and humanity - by selflessly taking the blame for scandals triggered by his less ethical-minded, fellow phonytographers colleagues. Here is a touching example of the braveness of REUTERS' Gary Hershorn:
GEORGE W. BUSH'S TOILET NOTE CONTROVERSY
http://freedomeden.blogspot.com/2006/03 ... shots.html"Don't blame the photographer. That's the message from Gary Hershorn, a picture editor for Reuters, about the photo yesterday that shows President George W. Bush writing an all-too-human note during a UN meeting."
...Hershorn, Reuters' news editor for pictures for the Americas, says

he's responsible

for zooming in on the note and deciding to transmit the photo to Reuters clients. He says Wilking didn't know what the note said when he shot the picture.
[color=#804040]
***MERITS CONFERRED BY THE CLUESFORUM AWARDS JUDGES TO THE WORK OF GARY HERSHORN:***
The work and activity of of Gary Hershorn has been deemed exemplary by the CLUESFORUM phonytography panel, in that it allows all its Cluesforum members to significantly accelerate their investigations by simply typing "Gary Hershorn" into internet search engines to locate the most outrageous news image fakery committed by large criminal propaganda networks such as REUTERS, ASSOCIATED PRESS, ANSA - and the like. Mr Hershorn's outstanding reliability in providing relevant research material to the Cluesforum has shown to be an invaluable resource to expose the rampant media fakery of our times.
If you wish to chip in to allow us to reach the $4,99 budget needed to acquire the coveted Kodak prize for our 2011 phonytographer nominee Gary Hershorn, please submit click on the little DONATE button at the bottom of this page.