Hello, my friends. Today, some may have seen the WDBJ shooting. To summarize it: A black colored person came up, stood and waited 'till the camera man moved back to the news reporter and started shooting the female journalist Alison Parker (who was 24 years old) and the camera man Adam Ward (who was 27 years old) and she starts screaming and running. Then you just see how the camera man drops the camera, the live broadcast is immediately stopped and they go back to the lobby. You could also see, in the time the camera was on the ground, the shooter (at least, that's what media said so far). Later, it was revealed that a person called "Vester Lee Flanagan" was the shooter as he actually recorded the shooting from his perspective and uploaded the video on twitter. By others it was stated that "Vester Flanagan is a former reporter at WBDJ who went by the name
Bryce Williams
." (Source:
http://gawker.com/wdbj-shooter-identifi ... 1726639013
)
Pictures of the shooter:
Another one:
(Source:
http://heavy.com/news/2015/08/lester-le ... -arrested/
)
It's kinda odd, because well. It's like I'm looking at two different persons here. Doesn't he resemble pretty much Cleveland from Family Guy? At least we know now that the people behind the stage seem to love family guy.
He also posted his motives on twitter before it was deleted:
Fortunately, I was pretty quick to get the video by the shooter before his twitter account was disabled.
The news report of NBC is here:
http://www.nbcnews.com/news/us-news/wdb ... tv-n416221
Report by FOX News:
http://www.foxnews.com/us/2015/08/26/ac ... -virginia/
And here are the video footages:
http://www.mediafire.com/watch/1ogo5r3i ... yhorse.mp4
-> This is the live recording by the camera man Adam Ward.
http://www.mediafire.com/watch/aha3f271 ... ztarek.mp4
-> This is the POV recording of the shooter which appeared on his twitter account. His twitter account was deleted 20 minutes after the video was released. ( I had to choose a different title for it cause it's obvious )
A few points made by some user (by the looks it was a chan board, but upstream didn't give a source):
And here a picture from the place where the so-called "shooting" happened.
The name "Vester Lee Flanagan" also sounds like another anagram name which probably hides some humorous joke about this shooting.
EDIT:
Also, here from the footage above (live recording) we shortly see the shooter: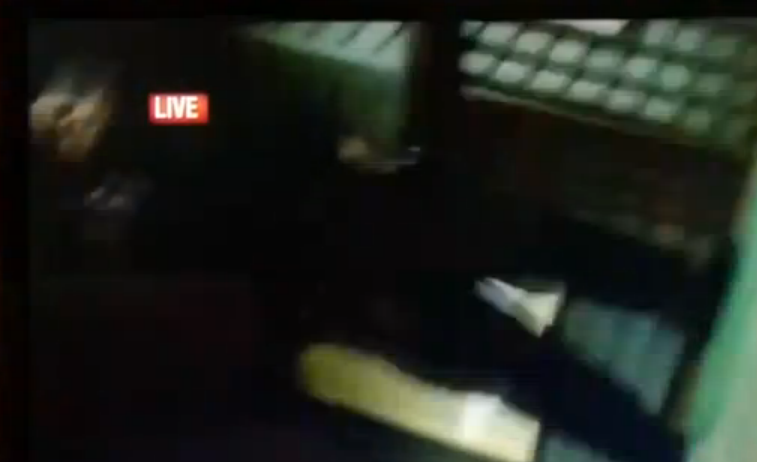 I have an off-topic question by the way:
Shouldn't we kind of have our own video host? It can be pretty annoying seeing how people, who are not aware of media fakery, report these videos and get them deleted forcing us to re-upload them again and again. It would be pretty good if we had such an archive or host for the videos so that we won't have to bother about that anymore. Even LiveLeak is now starting to censor and delete videos which don't suit their terms of service. I uploaded the live shooting on LiveLeak, my account was immediately deleted and the video also just 5 minutes after I uploaded the video.