Do we think this is a psyop?
The Dunblane school massacre was portrayed as a mass murder-suicide which took place at Dunblane Primary School in the Scottish town of Dunblane on 13 March 1996. Sixteen children and one adult were killed by Thomas Hamilton before he committed suicide.
First of all, could 13/03/1996 be of numerical significance? Lots of numbers divisible by three.
Here are the images I found of Hamilton: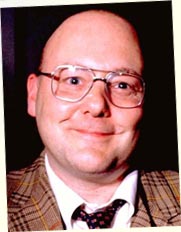 According to the Scotsman,
Eileen Harrild
was one of the teachers that day. She had just started her class on the ill-fated morning of 13 March 1996 when Hamilton stormed into the gym and opened fire.
Despite being shot
four times
, she managed to gather together some children and hide in a store room.
Her fellow teacher
Gwen Mayor
was killed trying to protect the children.
Mayor
is also supposedly pictured at the top left of the first image in this thread. I cannot source any other images.
Mrs Harrild
was reliving the horrific events for
BBC Radio 4's The Reunion programme
yesterday (Scotsman, 25/4/2010). She was joined by
Mick North
and
Pam Ross
, parents of two of the 16 children killed by Hamilton. This is North:
This is Pam Ross, who now works at the Dunblane centre:
Marie Sinclair
was the social worker who broke the news to parents.
A March 1996 Scottish Daily Record & Sunday article recorded that
pathologist Anthony Busuttil
was put in charge of organizing the grim task of examining those who had perished in the massacre and informing the families of their deaths. This is Busuttil:
Where have we seen this man before? That's right, he is the
man who supervised the post mortems of all the Lockerbie victims
. See
this link
. He is better known as Anthony Busuttil OBE MOM KHS MD FRCPath DMJ(Path) FRCPE FRCPG FRCSE FRSSA! Emeritus Professor of Forensic Medicine, The University of Edinburgh, Medical Director, Forensic Medical Examiner Service to the Lothian and Borders Police Force through NHS Lothian. He also worked as Professor of Applied Pathology, Royal College of Surgeons of Edinburgh. There are some more similarities/connections to Lockerbie which we shall look at later.
Ron Taylor
was the headmaster at Dunblane. The below image is the only picture I can find: