*
Ever dreamt of becoming a certified Asstronot?
Of founding your own country's Space Agency?
Of designing and building your own satellite?
And all of this in the timespan of 5-6 years?
You can do it!
Please meet (and learn from) ...
Ronnie Nader Bello
http://www.exa.ec/whois.htm
Ronnie Nader Bello, the one-and-only Ecuadorian asstronot has done all the above. He has founded the AGENCIA ESPACIAL ECUATORIANA (EXA) and, with a few buddies, has designed and built the NEE-01 Pegaso satellite - scheduled to be launched in a few months time:
COUNTDOWN COUNTER
for Ronnie's satellite launch :
http://exa.ec/jquery.countdownGlow/start-pegaso.htm
But first, of course, Ronnie had to graduate in asstronautics. So he went to Russia and graduated there - in 2007. That was the easy part:
full link: http://www.youtube.com/watch?v=LmcUA0noTLU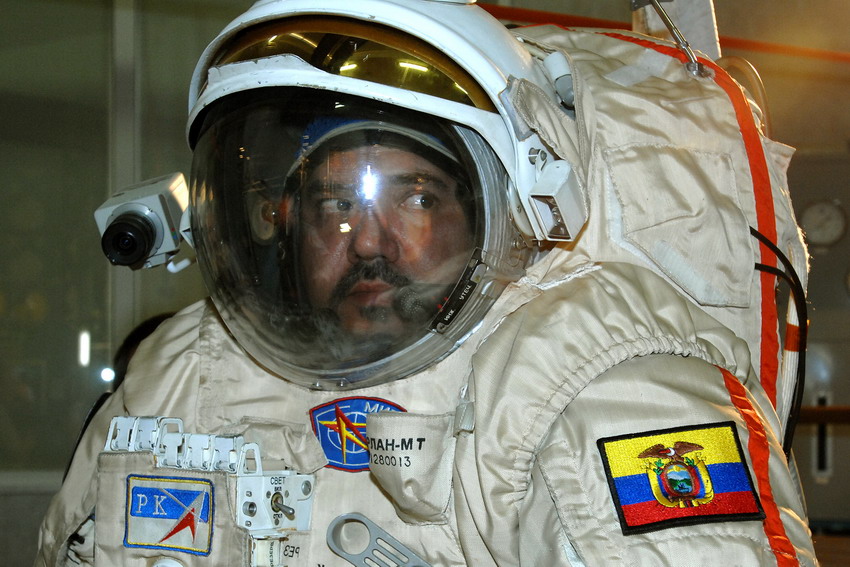 Next, Ronnie decided that his country, Ecuador, needed a Space Agency. So late in that same year (November 2007), he founded it and nominated himself as "Director de la División Operaciones Espaciales" y también "Presidente del Directorado de EXA". This he apparently did with private funding and some help from the Ecuador Air Force with which (quoting the
EXA website
) Ronnie maintains
"a close relationship, not only through their endeavors for the benefit of Ecuador, but also of friendship and mutual respect."
Here's Ronnie and his fellow
mobsters
buddies proudly posing with their home-made satellite - the PEGASO NEE-01:
There you have it. Anything is possible in this wonderful world. All you need is steady dedication and unflinching willpower.