pshea38 wrote:

LightCone wrote:

Extremophile wrote:

Is humanity quietly abandoning a future in space?

http://www.thestar.com/news/world/article/1162987--is-humanity-quietly-abandoning-a-future-in-space?

Why the questionmark?

The accompanying image that goes with this article:

"Fortunately" mankind isn't abandoning photosloppery just yet!

Or... was photographer Kevin Lamarque at a near perfect position in time and space with regards to alignment of these two symbolic landmarks and the flightpath (which he knows by heart of course) of the special 747, getting his camera ready but forgetting to switch between his professional zoomlens and this ultra crappy one he had to use instead? questions, questions...

This "event" happened again in NYC. This is profoundly strange:

Would you look at that placement? Above the WTC.

A reminder?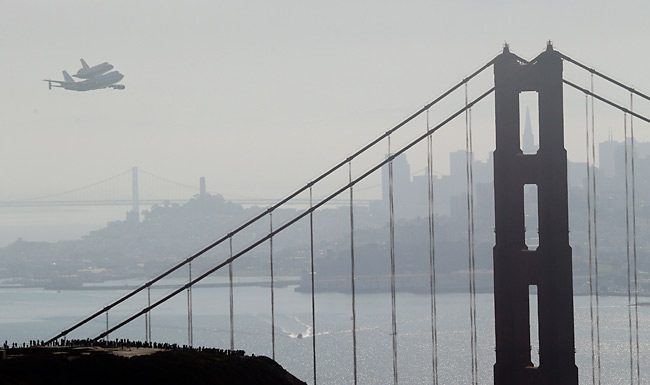 Much more vile shuttle smut in Rothermere's wankrag:
http://www.dailymail.co.uk/news/article ... ypast.html
EDIT:
And even more today!
Shuttle Flies into History over Hollywood
A reader's comment left under the Shuttle "farewell photo" in the
Daily Telegraph
(a newspaper owned by the reclusive (hmm..) Barclay Brothers)
"How fitting that it made its last flight by Hollywood. America's glowing self-image is largely a fantasy these days. In reality, we're swiftly becoming North Mexico demographically and North Korea politically."