*
ALLAN TANNENBAUM
http://www.sohoblues.com/september11.html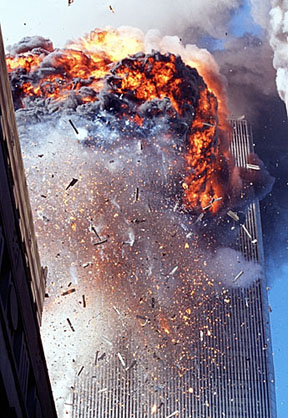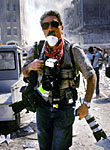 Let's get to know a little more about Allan Tannenbaum, ultra-active 9/11 phonytographer credited with all sorts of 9/11 images, including "WTC jumpers" and whatnot.
ABOUT ALLAN TANNENBAUM :

http://www.nfagallery.com/photographers ... 56&unid=29

"His first really big international stories were the volcanic disaster in Colombia that buried alive over 20,000 people, and unrest in South Africa. Since then he has covered, among many international news events, the Philippine Revolution, the Karenni rebellion in Burma, the Palestinian Intifada, violent demonstrations in Korea, the siege of Kabul, German reunification, the situation in Northern Ireland, Operation Desert Storm in Kuwait and Iraq, the Gulf Crisis in 1998 from the nuclear carrier U.S.S. George Washington in the Persian Gulf, and the Rwandan refugee crisis."

(...)

"He has covered numerous political campaigns and nominating conventions and has covered news stories in the U.S.

such as the Oklahoma City bombing and the Columbine massacre

(...) His photographs have graced the covers of TIME three times, and NEWSWEEK five times."

****************

"Ironically, Tannenbaum got the biggest and most dangerous story of his carreer just six blocks from his home – the terrorist attacks on the World Trade Center on September 11, 2001.

Tannenbaum photographed the explosion of the second plane and Ground Zero between tower collapses.

He was covered in dust and debris when the first tower collapsed, but stayed at the site to keep working. His photographs of this terrible event have been published all over the world and have been in photography exhibitions as well. For more than two years, he has been working on a photo story titled 9/11: Still Killing – The Hidden Victims. This story consists of portraits of many of the first responders, recovery workers, downtown residents, and workers who have been getting sick and dying as a result of toxic exposures on 9/11 and afterwards."
**************************************
On his website, we find this image credited to him: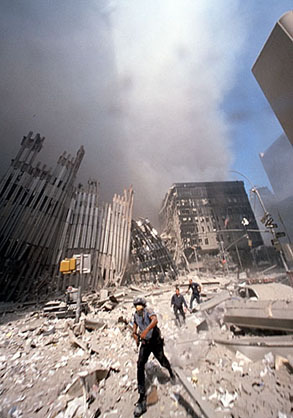 Tannenbaum is also credited with one of this quartet (top left) of images depicting (almost) the same scenery...
***************************************
Tannenbaum is also the author of a book titled "New York in the 70's" - with a preface by Yoko Ono...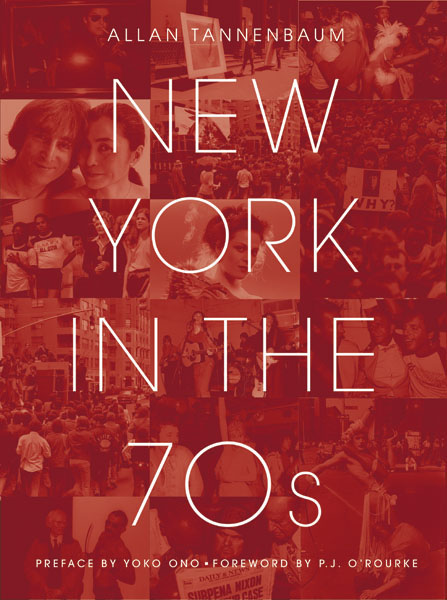 http://www.sohoblues.com/soho_blues.html