So, I followed this a little bit. At first, all I could think was the political reasons...
My thoughts went along these lines: Only few weeks ago Erdogan decided to make nice with Russia, ultimately deciding for the Assad regime to stay (thus allowing Russia access to the Mediterranean); the western allies didn't take it very well and decided to give him a warning -- or to remove him altogether.
However, when I saw the president resorting to using a Facecrap tool to communicate with its people, I figured the whole thing is nothing but a product placement for the online expansion tools of the globalists.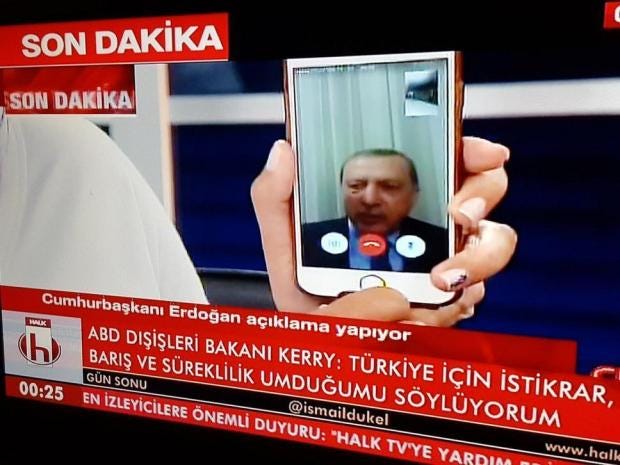 (And I'm not entirely joking, as facecrap in particular I think is proving more and more essential to the globalists...)
This video allegedly shows the military taking over CNN Turk.
full link: http://www.youtube.com/watch?v=QtZ3tuIv_RI
Sizing a news channel to gain control of media propaganda, yet allowing people to film you and post it online.
(All videos I've seen thus far from this event are just as pixelated and compressed).
According to Repubblica.it
, these are common citizens taking over a tank of the coupists.
It's probably a silly question, but how do you know if a tank is on one side or the other? They're all Turkish military tanks with Turkish military in them. How do you see friends from foes?